EMPLOYEES WHO PLAY TOGETHER,
GROW TOGETHER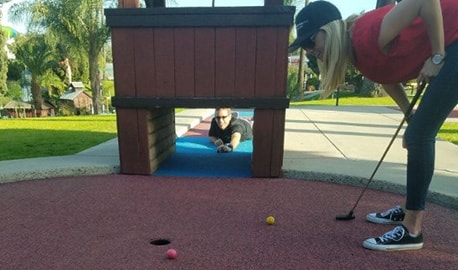 At The Network Pro, our team spirit does not stop in the office where we work to provide you with the best I.T solutions in town. We take that to the playfield as well, where we occasionally engage in useful recreation!
Meetings do not have to take place in the boardroom ALL the time. It can get monotonous. This is why at TNP, we get a little creative sometimes and take work to the golf course. It sounds ridiculous but it works more than fine for us. Here is why we do it: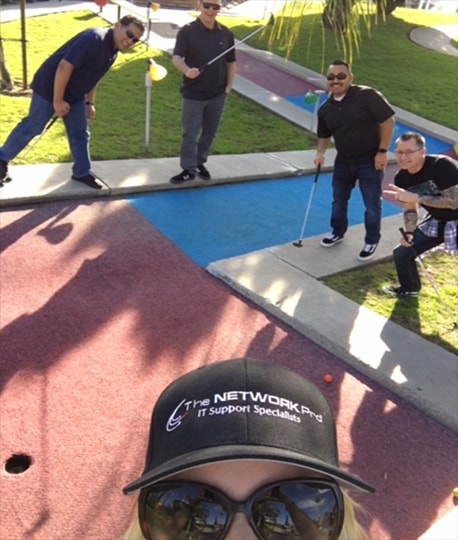 To connect more
A fun environment outside the office allows our workers to communicate and learn new things about each other in a completely new and different dimension.
By losing and winning together, it is easier even to break the departmental barriers that are otherwise overlooked in the office. Tom from Sales and Katie the I.T Support specialists get to play on the same team, which is pretty cool! The top management also gets a chance to interact with co-workers from lower ranks and understand them better.
To keep our heads fresh and reeling!
Research shows that physical activity leads to increased concentration levels at work. Since we are always working tirelessly to provide our clients with the best managed I.T services, the long hours spent behind a computer can take a toll on us.
Playing a sport at work helps release tension and refreshes the mind. After each session, you can tell by looking at each individual how ready and set they are to tackle any problem you might bring before them!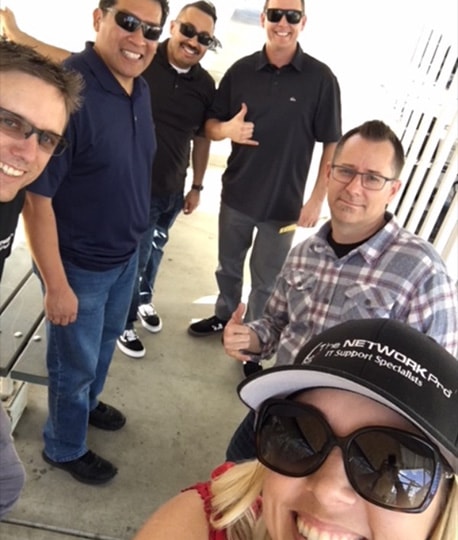 To boost our Morale
At TNP, we do not wait for the holidays to have good cheer and the positive vibes flowing.
Job satisfaction as regards our staff is at the core of achieving our mission and vision. We recognize that these are the people who are directly involved and responsible for our growth and prosperity. For that reason, we value time off to play together. It keeps us motivated and on our toes, quite literally so to speak.
To stay physically fit
We invest in recharging our physical strength and stamina every so often because we understand the meaning of 'All work and no play make Jack a dull boy'. Sitting for long periods has negative effects on the body, especially the back. Playing at work together keeps us young and athletic!