EASY LIKE SWEATS!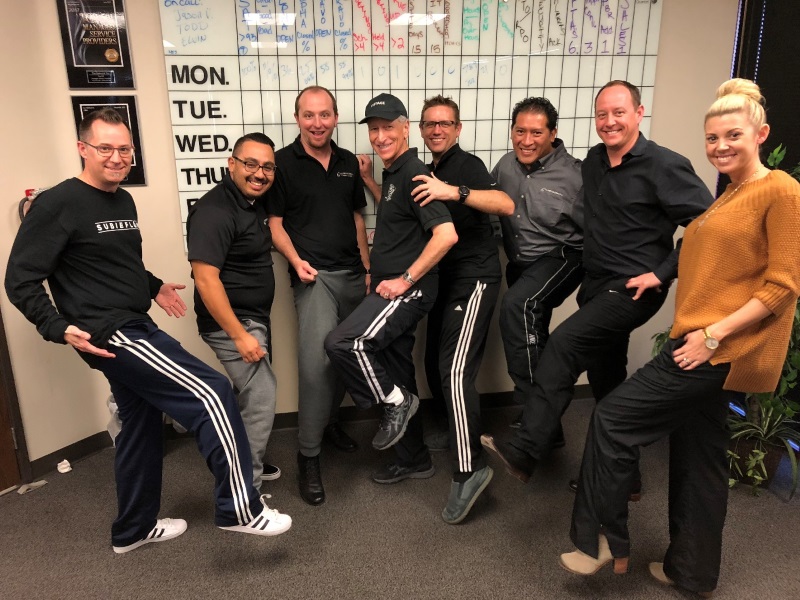 You may know us as the IT Solution Company in Orange County that deals with cloud computing, virtualization, security assessment and such other boring mumbo-jumbos…we own up to our work, but we also own up to the fact that we have so much fun while at it!
Having fun in the office has more rewards than one. They include:
Happiness and Health
Who doesn't like having some fun? Because Christmas is that far off in the Calendar, integrating bits of fun in the workplace every day is a great idea. Not only are the workers more enthusiastic to carry out their duties, they also experience less stress and anxiety, factors that are known to increase the risk of heart diseases and other related ailments. The more the fun, the less the sick leaves!
Communication and collaboration
A relaxed environment is a better setting to get the best out of all the team players.
In a situation where workers are grumpy and bent on their computer screens continually, collaboration is a difficult fete to achieve. When colleagues are friends rather than just people who report to the same office every morning, they will be more open with each other in sharing ideas, benefiting the company in the long run.
Selling the Brand name
When people genuinely enjoy working in a company, they are likely to let the world know. It could be by word of mouth (to friends and family) or by sharing nice posts on social media. Sharing these brand stories is very effective in raising the curiosity of prospective customers and clients. Fun is a snare!
At TNP, we have created a culture of making the work environment a place that sparks creativity and camaraderie. Our latest effort towards this is a dress-sweat day where sweats are the dress code for everyone, starting with our President! We pick a random day of the week and show up in our best (or worst) sweats for the whole day at work.
Wearing sweats to work is not something anyone was taught in Business school. Yet we do it because we understand the benefits of loosening up and having a little fun in our workplace. It boosts our productivity, we get to compare and recommend shopping stores, and sweats are just so comfortable to wear!
Please feel free to pick some fashion tips from us. We will not charge you for it.